C & A, Inc. is a Maryland-based corporation specializing in Electrical and Fire Alarm remodeling construction. We are licensed and bonded with experience in commercial, residential, and government work in Maryland, Virginia, and the Greater Washington D.C. Metropolitan Area since 1977. Our company is staffed with skilled technicians who are continually trained to handle all types of electrical work. From changing out a receptacle to wiring an entire home or apartment complex, our knowledgeable and courteous staff can manage all of your electrical needs.
During our 40 years of business, we have performed work for numerous governmental agencies including the U.S. Navy, National Park Service, N.I.H., Department of Commerce, the D.C. Department of Housing Authority, and D.C. WASA. In addition, we have performed extensive work in commercial and residential areas as sub-contractors and as a prime contractors. Based in Bladensburg, Maryland, the company has large warehouse space accompanied by a fleet of vans, trucks, articulated lifts, and other equipment to conduct business. Active accounts are maintained with major supply houses in Maryland, Virginia and Washington, D.C. for electrical and other supplies. Our company services many homes, commercial and industrial businesses, multi-unit complexes, and hotels.
We are committed to producing the highest quality work and have tremendous respect for each of our clients. We understand the needs of our clients and take special care in all of our installations, guaranteeing every project we contract. We are licensed, bonded, and insured Electrical Contractors in Washington D.C., Maryland, and Virginia.
OUR TEAM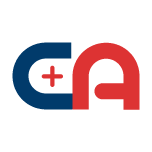 JEANNE RODOUSAKIS
President/CEO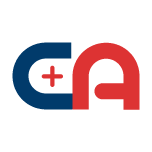 CONSTANTIN RODOUSAKIS
Vice President
Founder and Vice President of C&A Inc. since 1977
Master Electrician License in MD, VA, and D.C.
Appointed by the Honorable Adrian Fenty, Mayor of Washington D.C,
to serve on the Board of Industrial Trades for Washington D.C (2007 – Present)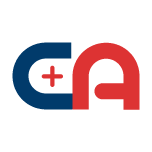 MARKUS RODOUSAKIS
Director of Operations & HR
MBA & MA Marketing (Webster University)
BA Humanities & Politics (Webster University)
Project Financial Analyst and Manager
Customer Relations & Scheduling